Reserve Now
Or call: 800.427.4124

Price Per-Person, $179.00
2014 Dates
January 4
August 15th
August 22nd
September 5th
September 26th
October 10th
October 24th
Vintner's Lunch
An unparalleled food and wine event featuring the Nation's best winemakers!
Take in the exceptional views of the Valley from the elevated Vista Dome Car during your culinary adventure. Chef Kelly and our Guest Vintner will be on board throughout the event to explain the pairings, answer any questions, or just chat about wine and food as the train slowly traverses the Napa Valley.
Enjoy a multiple course, gourmet meal paired with exquisite perfection to wines from the featured Guest Vintner. The day's meal is crafted fresh in the Vista Dome's private kitchen, while you dine upstairs enjoying the best Valley views. You will never see this menu again, as it is created special for this occasion.
Prices start at $179 per person
This event is Seated With Others.
Upcoming Vintner's Lunches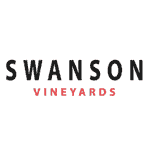 Swanson Vineyards is a family winery founded on a passion for evolving the existing standards of wine and food. In the 1950s, long before founding Swanson Vineyards, the Swanson family introduced the first lifestyle product, Swanson frozen dinners, which helped women get out of the kitchen and enjoy life. In 1985, at his 25th Stanford University reunion, W. Clarke Swanson, Jr. was inspired by a tip from a fraternity brother and successful vintner to purchase a parcel of vineyard land on the Oakville Cross Road in the heart of Napa Valley. Join Swanson's Winemaker Chris Phelps on board The Napa Valley Wine Train for a memorable afternoon of delicious wine, paired artfully with Executive Chef Kelly Macdonald's superb cuisine, as you enjoy the fabulous vistas of the Napa Valley glide slowly by. http://winetrain.com/events/vintners-lunch/swanson-vineyards
Per-person: $179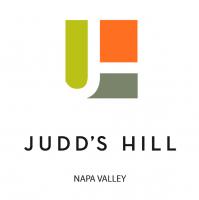 Judd's Hill, tucked amidst the beautiful vines of Napa Valley, is owned and operated by two generations of the Finkelstein family. Art, Bunnie, Judd and Holly Finkelstein are vintners dedicated to producing ultra-premium, handcrafted wines. The family has been making wine in Napa Valley since the 1970's and continues to produce signature wines that are fruit-driven, concentrated and just simply delicious. Taking an intimate and personal approach to winemaking, Judd's Hill limits annual production to less than 3,000 cases. Their popular MicroCrush winemaking service offers custom winemaking and Bottle Blending Day Camp experiences for individuals and groups. Enjoy the artful pairing of these MicroCrush wines with Chef's gourmet cuisine.
Per-person: $179
Grgich Hills Estate is a family owned and operated winery dedicated to the art of winemaking and committed to natural winegrowing and sustainability, with 100% estate grown certified organic vineyards. Taste wines created by Mike Grgich, the winemaker behind the 1973 Chateau Montelena Chardonnay, which won the famous 1976 Paris Tasting and put Napa Valley wines on the map. After this monumental tasting, the world began to recognize that Napa Valley was producing delicious wines rivaling those of France. Mike's daughter, Violet, who is involved with every aspect of the wine business, will be on board with guests, sharing stories about her father, and about her love of wine country.
Per-person: $179