Reserve Now
Or call: 800.427.4124


Holidays
Food is the thread that binds us together. Celebrate your life and your family with an amazing meal and a no-fuss event during these special holidays. Which event will you be bringing your friends, families and sweethearts to?
2014
Easter 2014 - April 20th
Executive Chef Kelly Macdonald offers exquisite lunch menu choices that will make you want to indulge yourself and your family.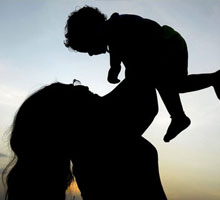 Sunday, May 11, 2014. Give your mom a gift that is as elegant and lovely as she is – lunch or dinner, on board the Napa Valley Wine Train.
Sunday, June 15, 2014. Celebrate Father's Day, or your favorite graduate, with beer and barbeque on board the Napa Valley Wine Train.
Friday, July 4, 2014. Watch your family's eyes light up as they view the Yountville fireworks from the comfort of the train. No driving, no parking, and no fighting traffic on the way home.
Thursday, November 27, 2013. Enjoy a traditional Thanksgiving meal on board the Napa Valley Wine Train prepared by our world-class Executive Chef Kelly Macdonald. The turkey is always perfect.
These trains sell out VERY early. It would not be out of line to get your Santa Train reservation in October. People are very sad when we fill up, and sometimes that happens before December.

Join us at the Napa Valley Wine Train Depot for a fun evening of singing along with local favorite, Andrew Moore. This great community event is free to attend, and a wonderful outing for anyone wanting to soak in some holiday cheer.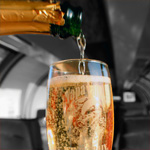 December 31, 2014. Celebrate the last night of 2014 with us. Enjoy sparkling wine, a romantic train ride, gourmet food, and casino games in the station. Start 2015 in a way you will never forget.
2015

Valentines Day - February 14th
Celebrate your love at one of the most romantic places in the world! The Napa Valley Wine Train is a haven for lovers and Valentine's Day is a special treat on board. We are offering many options for you to celebrate your love this year. Bring an old world charm to your romantic St. Valentine's Day.