Napa Valley Wine Train Holiday Gift Guide
November 27, 2019
Style & Decor
The Thanksgiving Train is pulling into the station and the Santa Train is about to roll into town. This means the time has come to start thinking about holiday gifts! We've put together a list of some of the trendiest gift ideas for the foodies, wine lovers, and travelers on your list.
Food-Themed Gifts
For the person on your list who visits Napa for the Michelin-starred restaurants and who thinks the Culinary Institute of America is just as impressive as any vineyard, a food-themed gift is just the ticket! Speaking of tickets, the first thing on our list is naturally a one-of-a-kind culinary experience aboard the Napa Valley Wine Train. Choose from a decadent multi-course lunch or dinner with a panoramic view, or one of the many special tours we have on offer.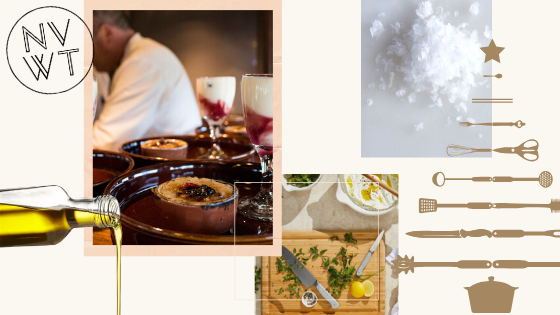 Stocking Stuffers:
Any chef will tell you that the key to a delicious dish is seasoning, so get some sea salt to bring your home cook's cuisine to the next level. This Icelandic salt is hand-raked with a flavor as pure and crisp as the Arctic Sea. This award-winning olive oil is a favorite for professional chefs and home cooks alike and would make an excellent addition to any food-lovers arsenal.
Gift-Wrapped:
For a food-themed gift on a larger scale, why not combine one of 2019's hottest cookbooks with a cooking apron or surprise your home cook with a beautiful set of knives? If eating out is more your foodie friend's style, a gift certificate to one of the area's top restaurants is always appreciated.
Gifts for Wine Lovers
For the person on your list who considers wine a food group, loves discovering new varietals, and finding the perfect wine for every occasion, these gifts are sure to impress. Give them an exclusive look at one of the top wineries in the country with our Saturday Evening Winery Tour at the award-winning Grgich Hills Estate or spend the day enjoying wine together as you eat and explore your way through three Napa Valley vineyards on one of our full-day tours.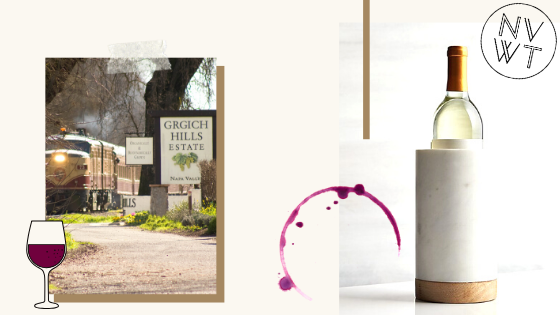 Stocking Stuffers:
Your oenophile will be able to open up their Cabernets in no time with this top-rated aerator—and on the off-chance the bottle doesn't get finished, save the rest for later without losing flavor using a wine pump and stopper.
Gift-Wrapped:
Help keep their Sauv Blancs and Chardonnays the perfect temperature with an attractive wine cooler, like this one that's similar to the one that Peter Mondavi Jr. at Charles Krug uses. Of course, the best gift you can give a wine lover is a bottle of wine! Visit our Wine Store for some of California's top-selling and award-winning bottles.
Gifts for Travelers
The plush seats, rich velvets and smooth wood of our meticulously restored vintage rail cars harken to a bygone travel era, making a ride aboard the Napa Valley Wine Train a memorable gift for any travel lover. This season, treat your loved one to some Romance on the Rails or a Gourmet Dinner that they'll never forget.
Stocking Stuffers:
Make sure your jet-setter has a place to store all of their travel tricks, adventures, and stories with a colorful set of notebooks perfectly sized for journaling on the go. Make their plane journey pleasant with refreshing facial sprays to keep them looking fresh and feeling hydrated.
Gift-Wrapped:
A trendy suitcase that perfectly stores travel essentials in a sleek, carry-on size is sure to be a hit for your person on your gift list who is always on the go. A travel-sized tablet will keep your jet-setter connected and entertained whether they're on a flight to their next adventure or unwinding in their hotel room after an exciting day.
What are you looking forward to this holiday season? Spend it with your loved ones aboard the Santa Train and then get ready to watch the smiles across their faces as you surprise them with the perfect gift. Happy holidays!