A Romantic Napa Getaway
February 11, 2019
Arts & Culture
There's no denying the romance of Napa Valley Wine Country. Sweeping hillsides draped in vines. Sunset dining at award-winning restaurants. The luxurious tastes of world-renowned wines. It all paints the perfect picture of an intimate escape—and it's made even more memorable with a tour on the Napa Valley Wine Train. We've curated some of the region's most romantic experiences. Discover them below.
Stay in Style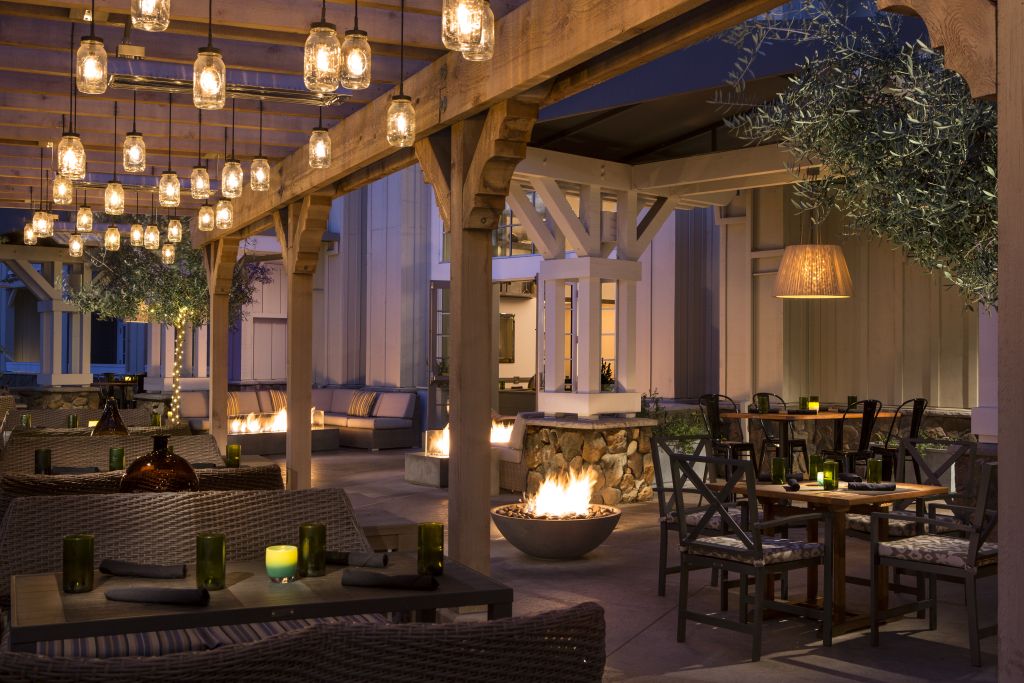 Leave all the planning to us. Our hotel and train packages bring you all the best of wine country in one convenient price. Get cozy at the River Terrace Inn, nestled along the River Trail and the Oxbow Park Preserve. Think upscale elegance meets California contemporary. Your stay also includes a tour that takes you via limo to four boutique wineries, plus lunch on our iconic Wine Train.
For an escape from the city, our I Left my Car in San Francisco package whisks you away by ferry right to our train for a gourmet lunch onboard, then it's off to the waterfront Napa River Inn—downtown Napa's highest Michelin-rated, Forbes Four Star hotel. If you're ready to really impress, this is the experience for you.
If golf is your game, we've got a hotel and train package just for you. At the luxurious Silverado Resort and Spa, take your pick from two PGA championship courses—or play both! Should your partner prefer more relaxing pursuits, the full-service spa is perfect for a little pampering before or after your train journey.
Explore all of our hotel and train packages.
Tour and Taste
Any tour on our vintage train evokes the nostalgic era of rail travel, but there are some that really make for a romantic experience. Our Romance on the Rails tour really goes without saying—but let's indulge a little. Start this sweep-you-off-your-feet journey with a welcome glass of sparkling wine, snuggle into a plush private booth in the glass-enclosed, two-story Vista Dome car, and sip our Private Label wines as you're served course after course of perfectly paired dishes. Napa Valley's vineyards are beautiful any time of day, but when they're bathed in a gorgeous golden hour glow and spectacular sunset, it makes for a truly unforgettable experience.
For an outing after dark, our Grgich Hills Estate Saturday Evening Winery Tour gives you exclusive VIP treatment. Take a behind-the-scenes tour of this legendary winery, mingle in the Salon Room for a top-tier wine and cheese tasting, and then board the Wine Train for a gourmet dinner under sparkling starlit skies.
Want to make your date really feel like royalty? Our Castle Winery Tour will transport you to another time and place. Meticulously crafted using medieval techniques, the 13th-century Castello di Amorosa is a Tuscan treasure in the heart of Napa Valley. Start with a gourmet lunch on board the Wine Train, then sample reds, whites, and rosés under the arched stone ceilings of the cellar, and soak in vineyard views from the castle's turrets.
Explore all of our Wine Train tours.
Make the Most of Your Time in Town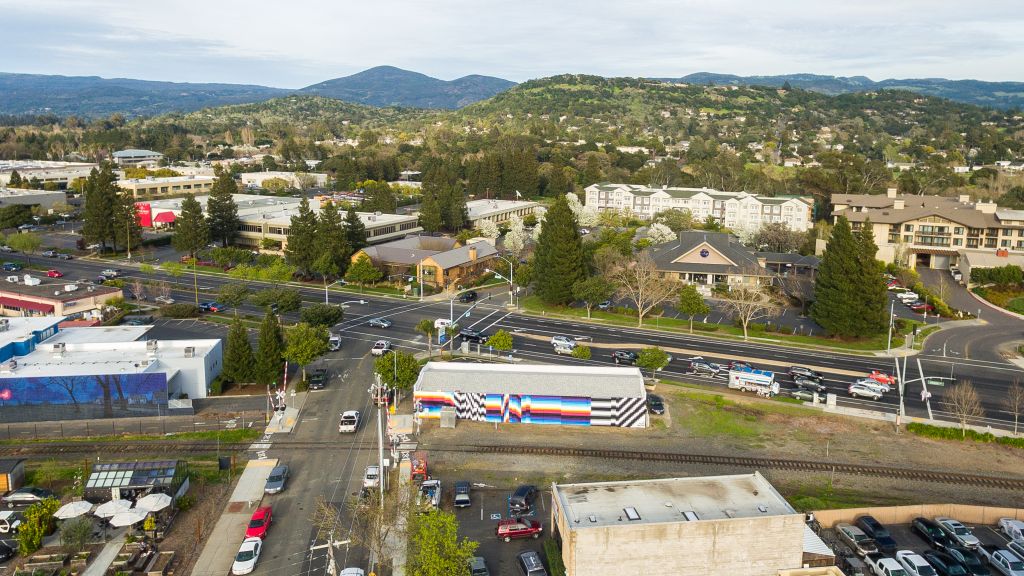 Build some time into your intimate itinerary to explore even more romantic experiences in and around downtown Napa. For a bird's-eye-view of the entire valley, a hot-air balloon ride for two is just the ticket. For a more earthbound outing, take a horseback ride through the countryside, or up the adventure factor with a thrilling whitewater rafting excursion.
When you leave the train station, you'll be treated to the impressive visual masterpieces of the Railway Arts District's (RAD) distinctive murals, but there's even more art to discover downtown. Utility boxes are given new life with eye-catching wraps by local and regional artists, and the Napa ARTwalk showcases unique sculptures around town. You'll also find galleries galore and, of course, wine to sip as you wander.
Uptown Theatre Napa is an art-deco jewel and downtown Napa's ultimate destination for live music and comedy. Get local wine and beer from the bar and grab a seat (there isn't a bad one in the house). Some seriously sought after acts play here—The Beach Boys, Rufus Wainwright, and Wyclef Jean are just some of the shows coming up this year.
Now that you're armed with ample romantic inspiration, it's time to make it all happen. Browse our tours and book online to create a getaway you'll always treasure.