Captured by You: A Look Back on the Wine Train
December 23, 2022
Tasting & Learning
2022 was a great year aboard the Napa Valley Wine Train! In fact, it may have been the best year yet. It
was a year filled with smiles and good times, but most importantly, it was filled with wine! We offered
seasonal specials like the Santa Train Jolly Journey, fantastic Murder Mystery dinners, multiple-course
meals, afternoon teas, and so much more. Through it all, travelers had the chance to sample some of
the most fantastic wines on Earth while relaxing in the comfort of the Napa Valley Wine Train. And while
they were here, they made plenty of memories. And today, we want to share some of those memories
with you. Let's take a look at some of the best moments on the train this year, all captured by guests like
you!
Picture Perfect Platform
The photo ops start before you even set foot on the Wine Train. In fact, there's nothing better than
snapping a photo on our station platform just before boarding the train to start your journey through
Napa Valley!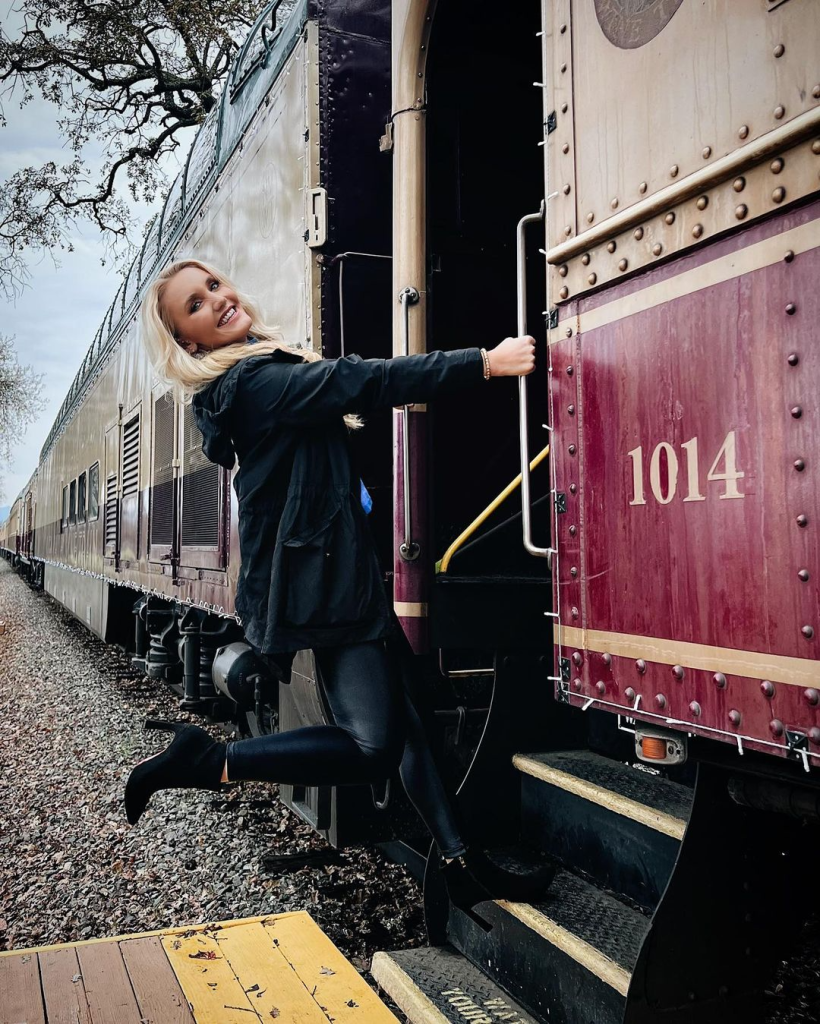 All aboard the Santa Train! @hnnhcbhr snapped this shot before heading on what she referred to as the
adult version of the Polar Express with our Santa Train!
@sapirlerner was captured as she boarded the experience of a lifetime with the Wine Train.
Golden Hour on the Train:
Watch as Napa Valley's vineyards glisten in the golden hour sun, allowing you to see some spectacular
Napa sunsets and get the best lighting for photos. These shots speak for themselves.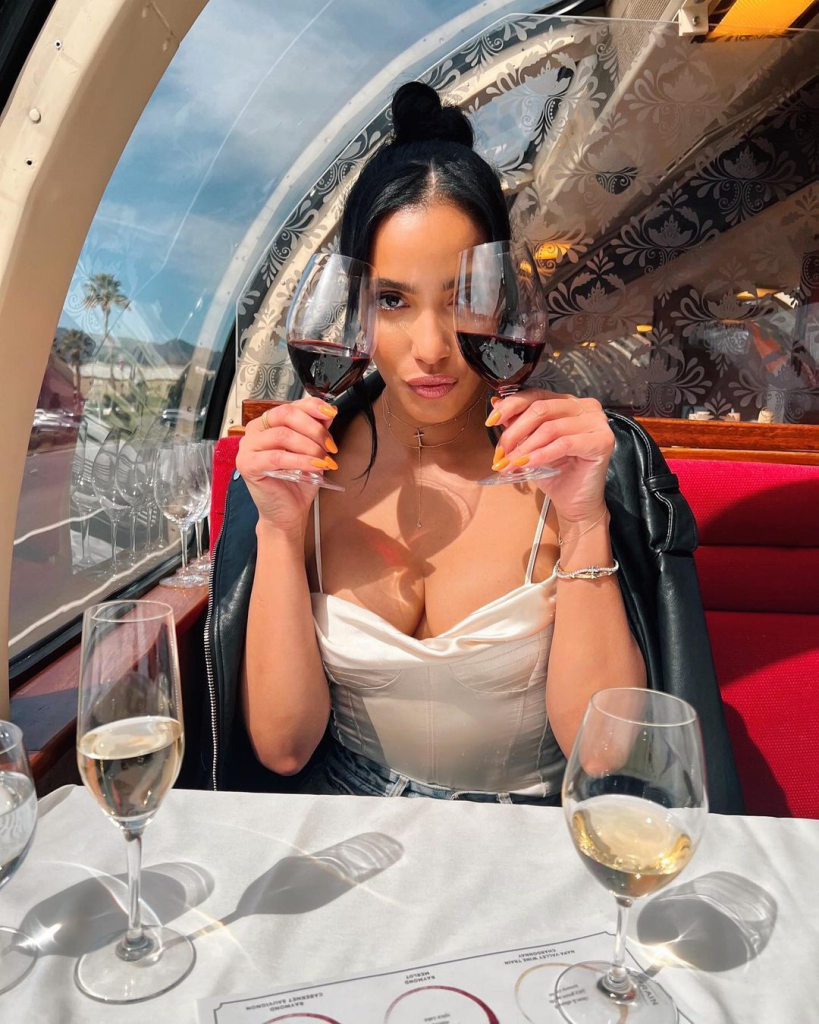 @officialjulissab snapped this shot while making the hardest decision of them all...which red to try first?!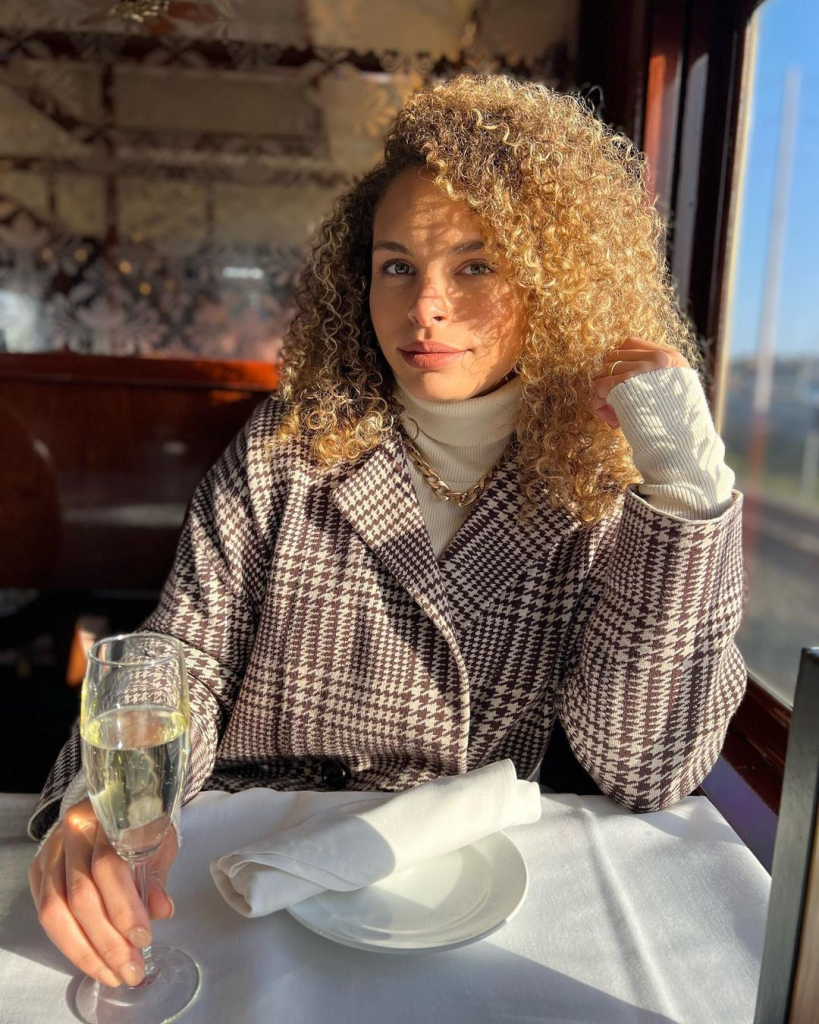 We caught @smailynn soaking in golden hour on our Gourmet Express experience.
With this shot, @Hollaceh proved that the lighting on our Vista Dome experience is the best!
Gourmet Cuisine Galore:
Calling all foodies — just because we're called the Wine Train doesn't mean that's all we offer! When you're on board with us, our executive chefs curate nutritious meals made to order. So take a look at what you can sink your teeth into during your experience.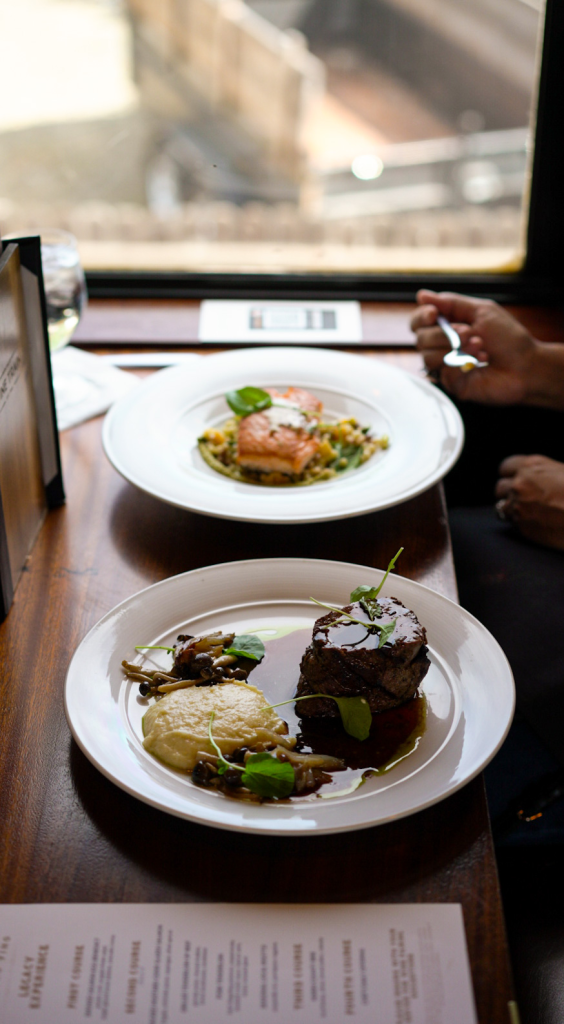 @driftersjoint captured this mouthwatering picture of a fantastic filet on the Legacy Experience.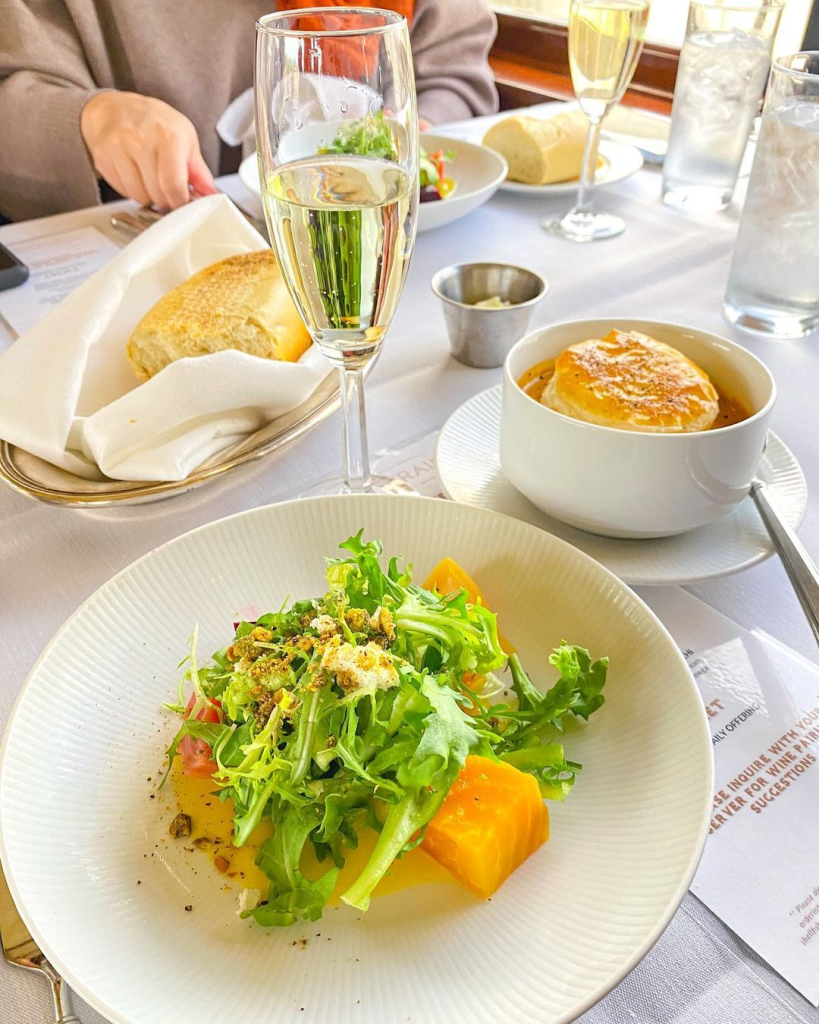 @jujuwithfood captured this shot of a day-dream worthy salad — accompanied by a glass of champagne, of course!
A smoked salmon egg benny like no other on the Legacy Experience, captured by @bordeauxblonde.
@eatingwithgrace snapped this quick shot before devouring their tasty salmon dish curated by our
executive chefs on board.
Next stop, 2023:
Thank you, and cheers to everyone who made 2022 on the Wine Train one to remember. Your photos
make clear that the best way to see Napa Valley is via train with a side of wine and good times. We can't
wait to see what 2023 brings. And most importantly, we're looking forward to sharing it with you! So,
start your new year off on the right foot (or rails!) with an unforgettable Wine Train journey through
Napa Valley. Start your planning today by exploring our full list of experiences!