Memorial Day Meal Pairings
May 24, 2019
Tasting & Learning
Kick off summer in style with a perfectly-paired long-weekend feast.
Memorial Day is just around the corner and with it comes the long weekend that marks the unofficial start of summer. Everyone is firing up the grill and setting up their patio sets so they can enjoy the first of many delicious summer meals together. But what to pair with all of this delectable barbecue and summery fare? The experts at the Napa Valley Wine Train have a few ideas.
Fire up the grill
If there's one thing Americans love doing in the summer, it's firing up the coals. The laid back, casual atmosphere of a barbecue combined with favorite flavors that are a mix of smoky, spicy, fresh, and sweet are what make a meal cooked on the grill so satisfying.
Here on the Napa Valley Wine Train, our expert culinary team is always taking advantage of seasonal ingredients to create inspired meals, and we think a good Memorial Day picnic should be no different! Some of our favorite pairings, like Robert Mondavi's Cabernet Sauvignon paired with our rich beef tenderloin with blue cheese potato puree, translate well to the barbecue, where the tannins in a bold California Cabernet stand up beautifully to the smoky, fattiness of grilled steak.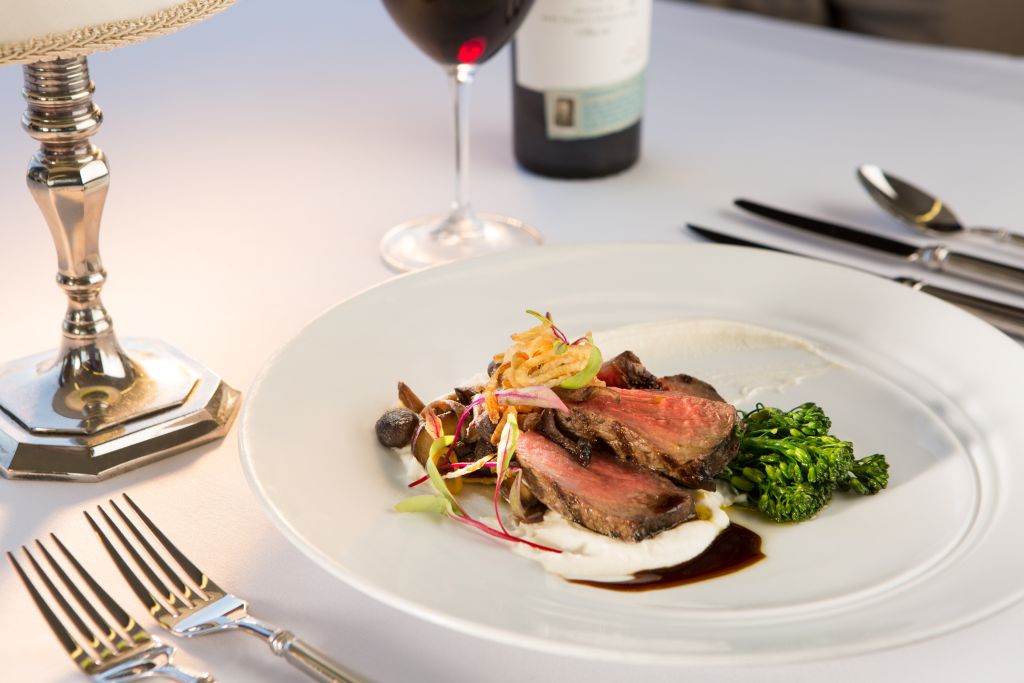 Everyone's go-to simple summer main, the burger, pairs beautifully with a big-bodied Zinfandel or Cabernet blend and the earthy, smoky tones of Pinot Noir goes well with smoky grilled red meat or pork. If you've got a spicy grilled chicken on your menu (or perhaps your favorite recipe for chicken wings), the sweetness of an off-dry Riesling will cut the spice. If your chicken dish is lighter, with fresh herbs like our own lemon-thyme chicken, a Chardonnay for contrast or crisp Sauvignon Blanc to complement is an excellent choice.
Summery Sides
Meat may be the star of every summer barbecue, but when it comes to casual outdoor eating, it's easy to prepare a side dish that shines. Generally, vegetable dishes can be tricky to pair, but picnic staples like potato salad, pasta salad, grilled vegetables, and corn on the cob make way for some complementary wine choices. The summer squash and Gemelli pasta dish served on our Gourmet Express tour is paired with a Sauvignon Blanc—an excellent choice for any side salad with a vinegar-based dressing. Play up the buttery sweetness of corn on the cob or the richness of a mayonnaise-based potato salad with a lightly oaked Chardonnay.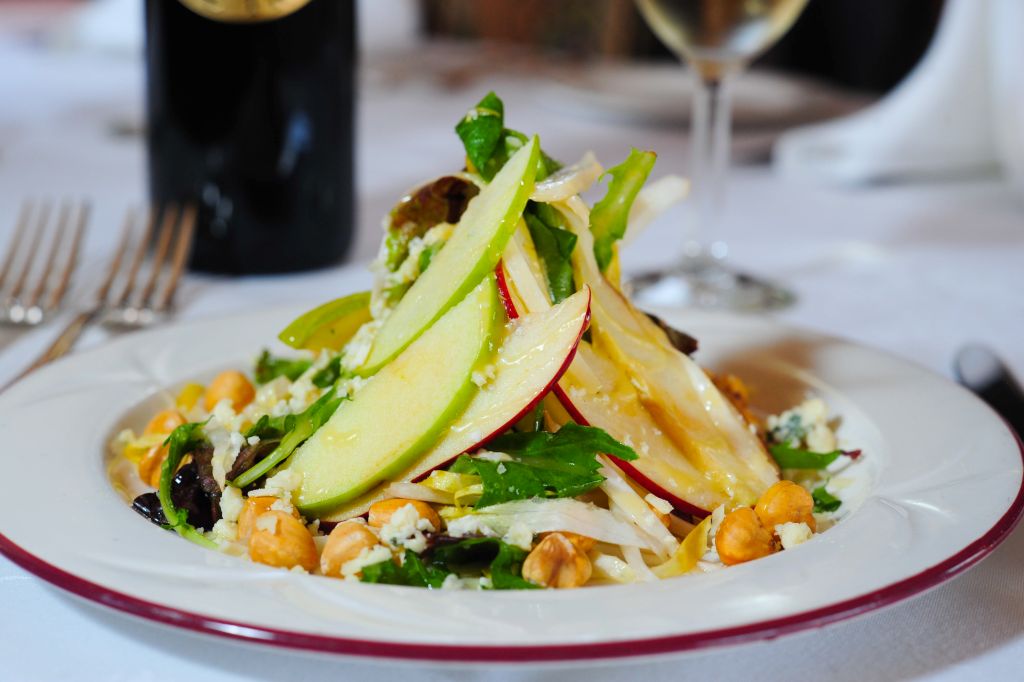 Barbecue Wine Pairings
At the end of the day, the best thing about wine pairing rules is breaking them! Regardless of what you're serving this Memorial Day weekend—or all summer long—here are some failsafe bottles to bring to your barbecue.
Cabernet Sauvignon The boldness of a Californian Cabernet stands up beautifully to any beef or burgers you plan on grilling this summer.
Chardonnay Go for a bottle that's not too oaked and you'll have the perfect pairing for the richness of any fish dishes (like an oh-so-impressive cedar planked salmon) or a creamy potato or pasta salad.
Pinot Noir Pinot Noirs are generally earthy and a bit lighter on the palate, making them ideal for pairing with grilled pork.
Riesling A safe bet whenever you're not sure which white to pair with your meal, a forgiving off-dry Riesling will complement any summer fare.
Rosé A quintessential summer drink for a reason, the lightness and easy-drinking of rosé is perfect for an outdoor summer meal and all of seasonal vegetables and fruits you're likely to serve alongside your main.
Sauvignon Blanc Play up any herbal notes in your side salads or grilled chicken with a crisp, grassy Sauvignon Blanc.
Sparkling Wine Effervescent and light as a summer breeze, you can't go wrong with sparkling wine at any outdoor event this season.
Zinfandel This light, juicy red offsets the tang of barbecue sauces and smoke of the grill nicely.
So now it's time to plan your menu, and fire up the coals! Summer is waiting and we can't think of a better way to celebrate its arrival than with a delicious bottle of Californian wine shared with friends. Barbecuing not your style? Let us take care of all the cooking when you join us for a wine tour.