Spring in Napa Valley
April 12, 2018
Arts & Culture Tasting & Learning
Beautiful greenery, bright sunshine, and warm breezes are enjoyed throughout the year in Napa but there's perhaps no time more wonderful than spring to revel in all that the Napa Valley has to offer. Spring in California not only has stunning weather to enjoy, but it also brings with it a bounty of local produce, and when you're in wine country, delicious wines perfect for sipping on a sunny spring day.
Make the most of the season with our guide to spring in Napa Valley.
Cheers to Spring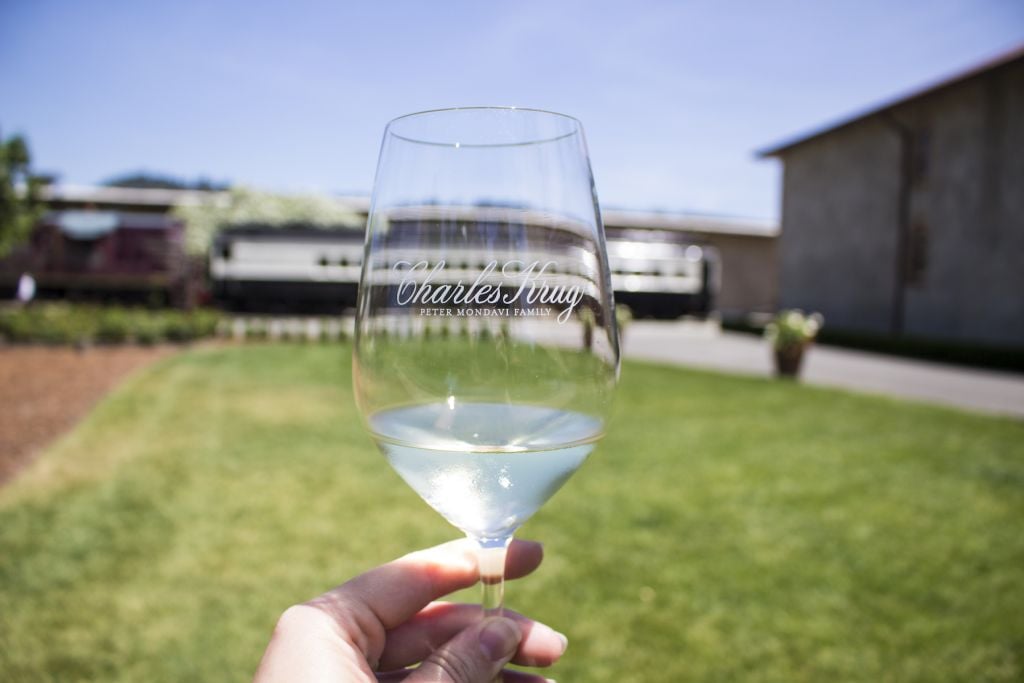 You survived the winter! Why not celebrate? Some of our favorite Napa Valley Wines are perfect for enjoying this time of year and many of our Wine Train journeys are a way to do just that
We can't welcome spring without some sparkling wine! Hop aboard for our Estate Tour, where your first stop is at the iconic Domaine Chandon vineyard to taste a classic Brut or delightful sparkling rosé.
Is there anything better than a chilled, full-bodied white wine on a beautiful spring day? This rich, creamy Chardonnay from St. Supery is one of our go-to's. Visit the (Napa Green Certified) St. Supery Estate Vineyards and Winery on The Collective Tour.
If you're a red wine lover, you couldn't pick a more appropriate springtime sip than a Pinot Noir. The Napa Valley Pinot Noir from Charles Krug is a great pick. Taste it on our Ambassador Winery Tour, where you get to visit and tour the historic Charles Krug winery as well as the modern, whimsical estate at Raymond Vineyards.
Spring in Bloom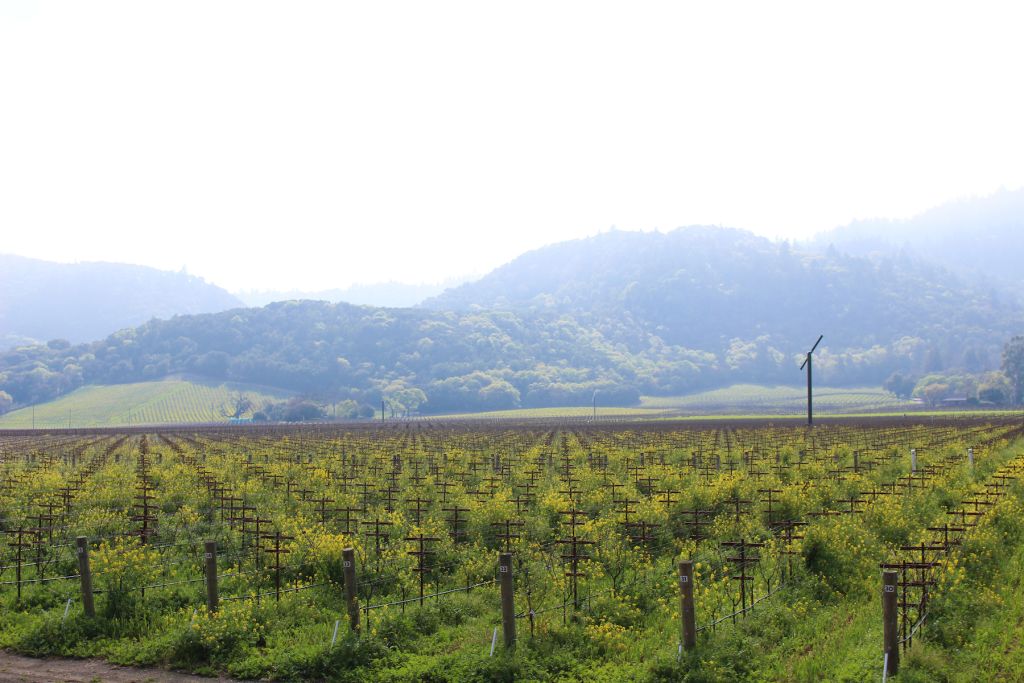 California's Napa Valley is always a stunning sight to behold, but in spring it is truly spectacular. The Vista Dome car and rail journey offers incredible views and a mouthwatering gourmet meal. Sit back, sip wine, and take in the verdant landscape full of signs of spring.
One of the most exciting signs of spring, of course, is when new fresh green shoots break out of the vines that have been dormant throughout the winter. It's the first hint of new grape growth and a signal as to when grape harvesting will take place.
An early signifier that spring has arrived in Napa Valley is the carpet of yellow among the vineyards as the mustard plants between vines start to bloom. As weather warms, keep an eye out for the colorful blooms of local fruit trees, too, as quince, apple, and apricot trees start to flower. And see if you can pick up the soothing scent of lavender as the fragrant herb comes into bloom.
Exciting Events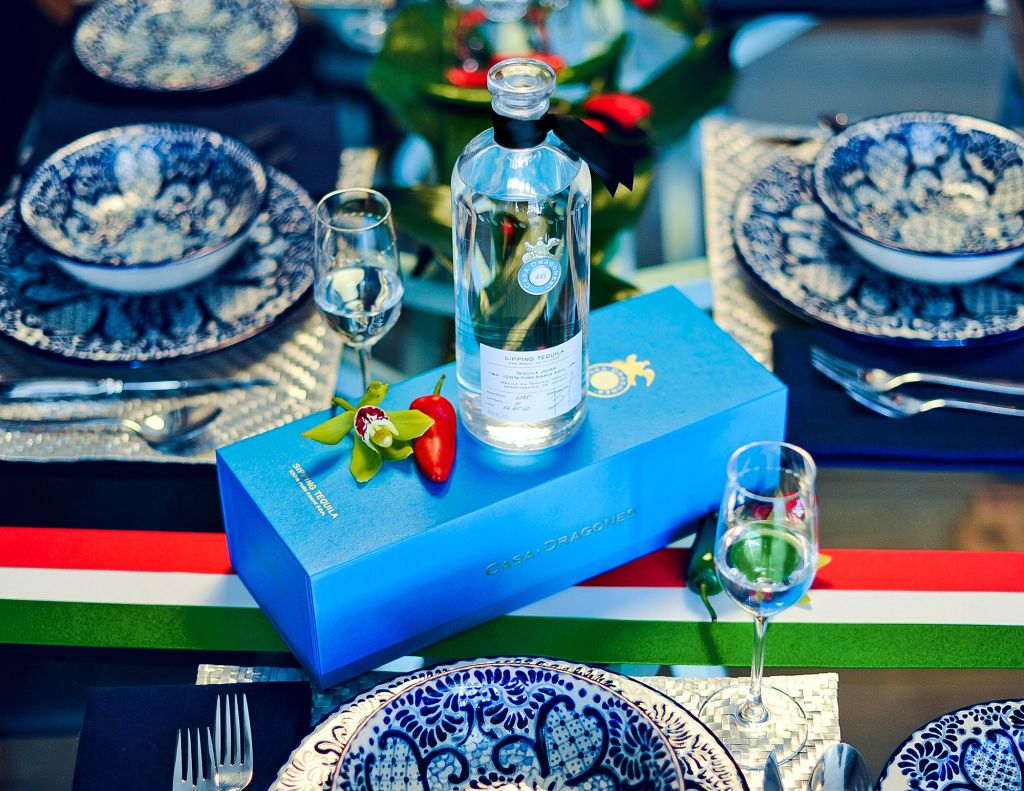 Not only is Napa Valley filled with incredible sights to see in the spring, there is also a ton of exciting things to do!
With spring comes the first of our Meet the Maker dinners. Sample some of the best wines in the Napa Valley paired with a gourmet meal, and have a conversation with the passionate vintners who make them. The first of these unique journeys is on April 21 when we visit Inglenook Winery for a gorgeous meal in their courtyard while Chris Phelps, one of the winemakers at Inglenook, shares his wealth of wine knowledge and comprehensive tasting notes. For oenophiles and foodies alike, this is an experience not to be missed!
Welcome spring on a high note in a one-of-a-kind way with the Blue Note Express Music & Dinner Train. Not only do you get to dine in the warm, fragrant spring air on our new Open-Air car, you'll also get treated to the legendary live jazz that's come to be expected at Blue Note Napa. We can't think of a better way to spend a beautiful spring evening in Napa! Join us on May 3rd for a very special Blue Note Express experience—a pop-up performance by Kenny G! Call 1-800-427-4124 to reserve your seat.
This spring, you have the opportunity to try something brand new and unlike anything the Napa Valley Wine Train has ever done. Celebrate Cinco de Mayo with the Tequila Train, an exclusive train journey that celebrates Mexican cuisine and its renowned beverage, tequila. Featuring Casa Dragones, a small-batch tequila with flavors bright as the sun on a spring morning and as rich as a California Cabernet.
On Memorial Day weekend, the annual Napa Valley Music Festival BottleRock gives a killer send off to spring and ushers in summer with a bang (and a kick drum). Napa comes alive as award-winning groups like Muse, The Killers, Bruno Mars, and more hit the main stage for stand out performances as well as intimate after shows.
What do you get when you mix "Crazy Good Cabernets" with celebrity chefs? Some good food and a great party. The 9th annual Cabernet Cookoff at Hall Wines kicks off at noon on April 28 when chefs battle it out to create the best Cabernet-inspired dish and earn money for charity.
Beautiful views, delicious dishes, exciting events...What's not to love about spring in Napa Valley? Come visit us to see and experience all that a California spring has to offer.